Valentine's Day is right around the corner, so this DIY Family Mail Box is perfect! The time leading up to Valentine's Day, for me,  is a time I want to teach my kids the importance of expressing their love and kind thoughts to others. It is important to me they not only learn this for the month of February but all year long!
Today Stefanie is sharing her family mail box…
Because I wanted to create something to carry this "love spreading mission" all year long I wanted to make something that would last. My Family Mail Box DIY came out of this interest and I am excited to share the details.
I'm looking forward to all the fun my family will have giving messages of love, kindness and sweets to each other this upcoming month and throughout the year. To complete projects I love to be resourceful thus this is an up-cycled inspiration that is simple, quick and affordable.
Materials Needed
​old wood planks (I used old fencing posts), or new wood if you choose
saw
hand sander
nails and hammer
metal envelope holders
wall hanging velcro
chalkboard sticker labels and chalk
Directions
​Cut your boards to the length you would like that fits your space. For my house layout our bedrooms all surround a central little wall that was a perfect location for our family mailbox hub. Another wonderful idea, especially if your family bedrooms are spread throughout your home, is to make individual mail boxes next to each bedroom door around your house.
Use your hand sander to smooth all of the edges especially the back where you are attaching the velcro. Make sure to remove all sand dust before attaching the velcro adhesive otherwise it will not stick….I did that on my first attempt …HA!
Place your metal envelope holders on your wood. I used visual eye for placement but a tape measure is always welcome if you are one that likes to be exact.
Once positioned align nails and use your hammer to nail in and then simply hang your holders.
Attach your labels to the fronts of your holders as you wish. You could even let each child or family member decorate their mailbox as they desire for more fun.
To hang simply attach the velcro per package description to the back of your wood and press firmly to a clean wiped wall.
Your Family Mail Box DIY is complete my friends. This is a simple project that can take as little as 15 minutes on a lazy weekend day or a hectic one for that matter! I hope you enjoyed this little project and more importantly that it adds something fun that invites your family to spread messages and surprises of love, encouragement and kindness ALL YEAR LONG!
Grab Our One-on-One Time Calendar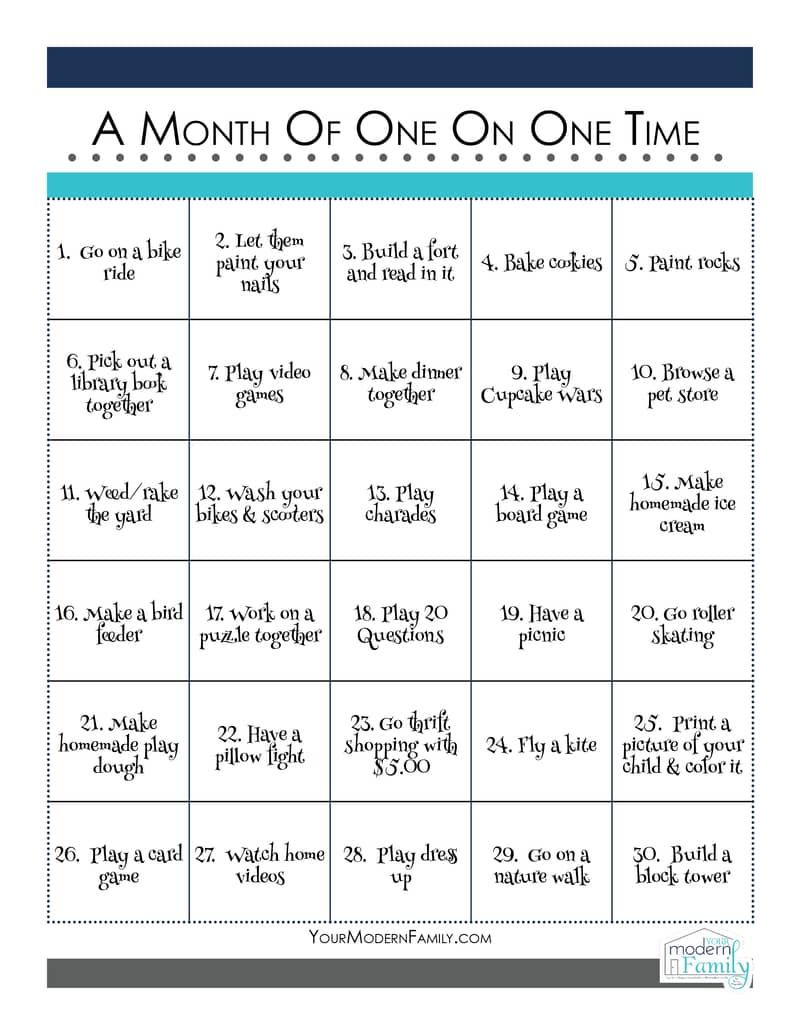 I'd love to send you 30 days of One-on-One time Ideas for you & your child!
Please enter your info below & I'll send it to your email inbox. 🙂