This simple layered taco dip is the perfect after-school snack or game day recipe to make for your family and friends. It's loaded with cheese, diced tomatoes, green onions & more. We even love to add this dip to our taco casserole cups!
It's sure to be a family favorite the first time you make it! Our kids LOVE when I have this waiting for them after school (and I love that it takes me less than 10 minutes to make it)
Last night I made these tacos, but as a treat tonight, I paired it with this layered taco dip & chips from our favorite restaurant. If you are finalizing a dinner or menu plan for a party, make sure you add this simple layered taco dip. It only takes a few minutes to put together, and it is so simple, so you'll be creating this recipe again & again.
To make this dip, you just need a few ingredients:
To Make the filling:
16 ounces cream cheese
8 ounces sour cream
Dash of Tobasco Sauce
Dash of Soy Sauce
2 Tablespoons lemon juice
2 Tablespoons taco sauce
Ingredient needed for Layering:
Cheese
diced tomatoes
Chopped green onions
Olives
How to make the dip:
Add filling ingredients to a bowl: (Dash of Tobasco Sauce, Soy Sauce, 2 Tablespoons lemon juice, 2 Tablespoons taco sauce)

Mix the filling in a bowl

Pour it into a dish or onto a long plate (like I did).

Spread it out before topping…

Top with cheese, tomatoes, chopped onions & olives.

I admit that it's not the most beautiful or fancy dip in the world, but if you are going for taste and ease, you've got it with this dip.

We serve our Taco Dip with tortilla chips or with tacos (our son loves to put spoonfuls on his tacos or he will take chips and line his bowl then fill the center with the dip…
That's it!

That's all it takes to arrive at this dip full of flavor. Enjoy!
Grab Our One-on-One Time Calendar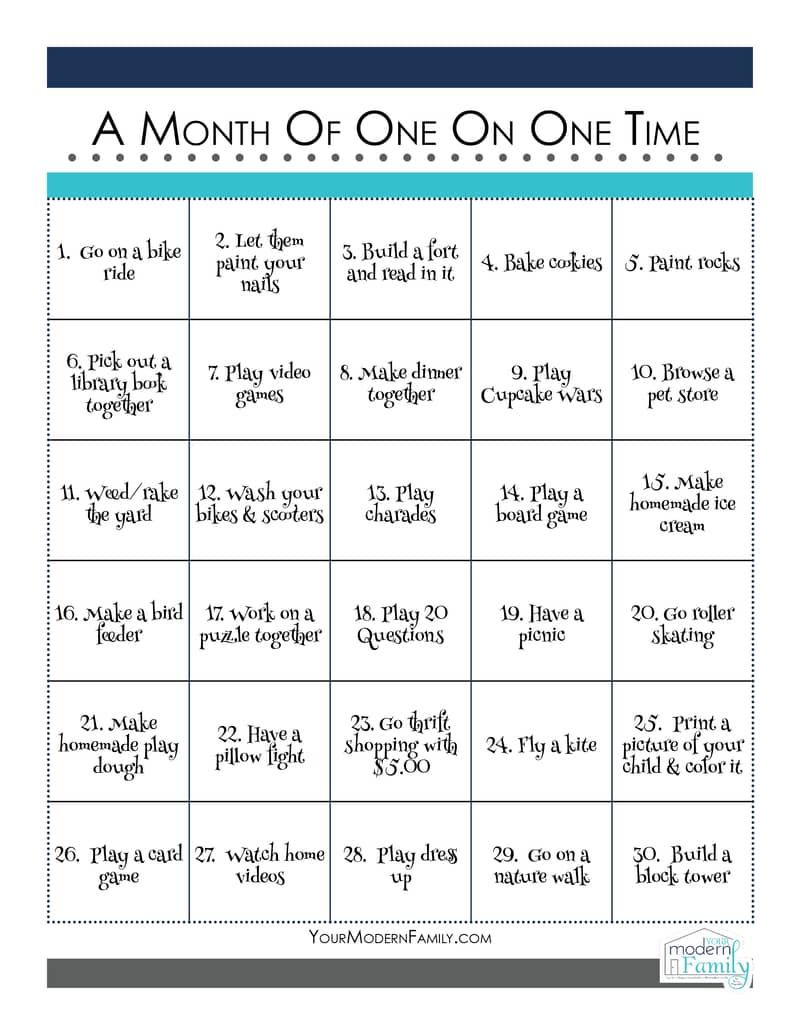 I'd love to send you 30 days of One-on-One time Ideas for you & your child!
Please enter your info below & I'll send it to your email inbox. 🙂