5 FALL "TRENDS" THAT AREN'T GOING AWAY ANY TIME SOON 
Thanks to FabFitFun for teaming up with me today to share this fun post (and for sending me their Fall 2019 box filled with things I love!) 
This morning, the kids put on their sweaters as they headed off to school… it was 60 degrees outside.  It warmed up a bit during the day, but to be honest- it's my favorite kind of day.  Do I feel fall coming?? 😉

I love the sunshine, but I love a good rainy day, too.  I love summertime, beaches, and bike rides, but I'm ready for fall, blue jeans, and boots.

Speaking of jeans & boots, today I was talking to a friend about trends… and how something goes from a "trend" to a "classic look" or to a "permanent thing" that doesn't go away.  It goes from trendy to every day. We made a list of five trending things in 2019 that we can't see going away anytime soon.
5 FALL TRENDS THAT ARE STICKING AROUND
1- Self Care
I had planned on putting Self-Care as a trend since the awareness of taking care of ourselves seems to be on the rise, but before posting, I wanted to do a little research to see if others felt the same.   According to Psychology Today: "The increase in popularly may cause us to jump to the conclusion that self-care is merely a trend, but the steady increase in popularity over recent years appears to show no signs of slowing down."
Gracy Obuchowicz, a self-care facilitator from National Public Radio has an opinion on the reason: "People are really hungry for knowledge." which means that we are all trying to find ways to be physically, spiritually, emotionally and mentally healthier.
It can be as simple as waking up early to make a delicious Saturday-morning breakfast for my family. Or it can be taking a day – or even morning – to myself to plan out a week's worth of meals and taking my time grocery shopping and getting everything we need at home.

2-  Subscription Boxes
Everywhere you look, new subscription boxes are popping up.   Some come and go, while others stay around for good reason: customers trust them and have seen huge value from them.   My favorite subscription box is FabFitFun.



If you're not familiar with FabFitFun, let me give you the details:  FabFitFun is a curated subscription box that is delivered each season. It is filled with full-size fashion, beauty, fitness and lifestyle products. 

The reason that I love FabFitFun is because of the full-sized products.  They aren't letting you "try them"… instead, they are giving you the full product at the "try them" prices. ☺  
All of their seasonal subscription boxes retail for $49.99, but it is worth over $200 it is filled with goodies that add up to over $200!  Some of the products are worth more than you pay for the entire box. I love a good savings, but $150 is awesome!  

TIP (COUPON CODE FOR FABFITFUN):   If you use the coupon code"MODERN" you will get $10 off of your first box at Fabfitfun.com.

Another reason that I love buying and supporting FabFitFunFabFitFun is because each box that is purchased raises funds and awareness for non-profits. FabFitFun has raised hundreds of thousands of dollars for their charity partners throughout the years.  That's pretty wonderful, don't you think?

If you are unsure of how FabFitFun works, here's the scoop:
Each box contains certain products (included in every box) 

Each box also contains other products that are customizable, based on what you choose.

For the customizable categories, you decide what you want (the higher your membership tier, the more categories you'll get to pick).  

They gather your items, arrange it beautifully in the box and ship it to you.   

You get to enjoy everything in the box, including the savings! 😉 
Note:  If you become a member, you can shop at any of the eight flash sales during the year.  This gives you the change to shop top brands and purchased everything from beauty to skincare products to furniture to kitchen appliances at up to 70% off.   
Plus, these boxes are now available in the US, Canada, and in the U.K., so you really have no reason not to head over to FabFitFun & sign up now for your Fall Box (before it sells out!) 😉
3-  Bath and Shower Scrubs
Everyone is making scrubs, buying scrubs, and talking about scrubs.  I see them on Pinterest, on Instagram and I even see them in my house after our kids have watched a DIY YouTube video. 🙂   I can't go to the store without passing by some shower scrubs while I'm shopping. There's a good reason… these body exfoliators make your skin feel so soft.
When I saw the Exfoliating Sugar Cubes in Juice Cleanse by Harper + Ari tucked inside of my FabFitFun box, I knew I was going to LOVE them.  



I was right- the smell is amazing.  These exfoliating sugar cubes smell SO fresh with hints of pineapple, kiwi and green apple. 


4. Heat Protectant… for your hair.
Last week, I was at the salon and my stylist told me that 80% of the health of your hair depends on what you put into your hair. I've never been one for adding products to my hair, but she said that it will keep my hair healthy much longer than when I don't use anything.  She said that using a heat protectant is going to be HUGE in the long-run for hair health.




I love the Aveda damage ready ™ daily hair repair.  It came in my FabFitFun box.  It's worth $30, so it was a great addition.   It is formulated with quinoa protein to help protect the hair against breakage. 
Of course, I mostly love it because it helps to protect the hair from thermal damage up to 450F.   It's great for all hair types (and it smells amazing!)

5. Plaid
I love the look of plaid in the fall, especially when it is cozy & comfy, like this Ultra Soft Plaid Scarf by Plush.  It comes inside FabFitFun boxes if you choose that option.  It retails for $75 (more than the cost of the entire box!)  

The classic plaid color palette is perfect for this fall.   It is 26" x 72" with 3" fringe detailing on each end, so it is stylish & cute all at the same time!  
These are just a few looks that I can't see fading away any time soon!    What makes something stick around is that while it starts out just being "fun" or "trendy", we gain little moments of joy and satisfaction from them.   Those feelings stick with us and we want to wear it, try it, or see it again… and again… until they are no longer a trend. 

Enjoy your fall "trends"… and don't be afraid to be a TREND setter! 😉 
Grab Our One-on-One Time Calendar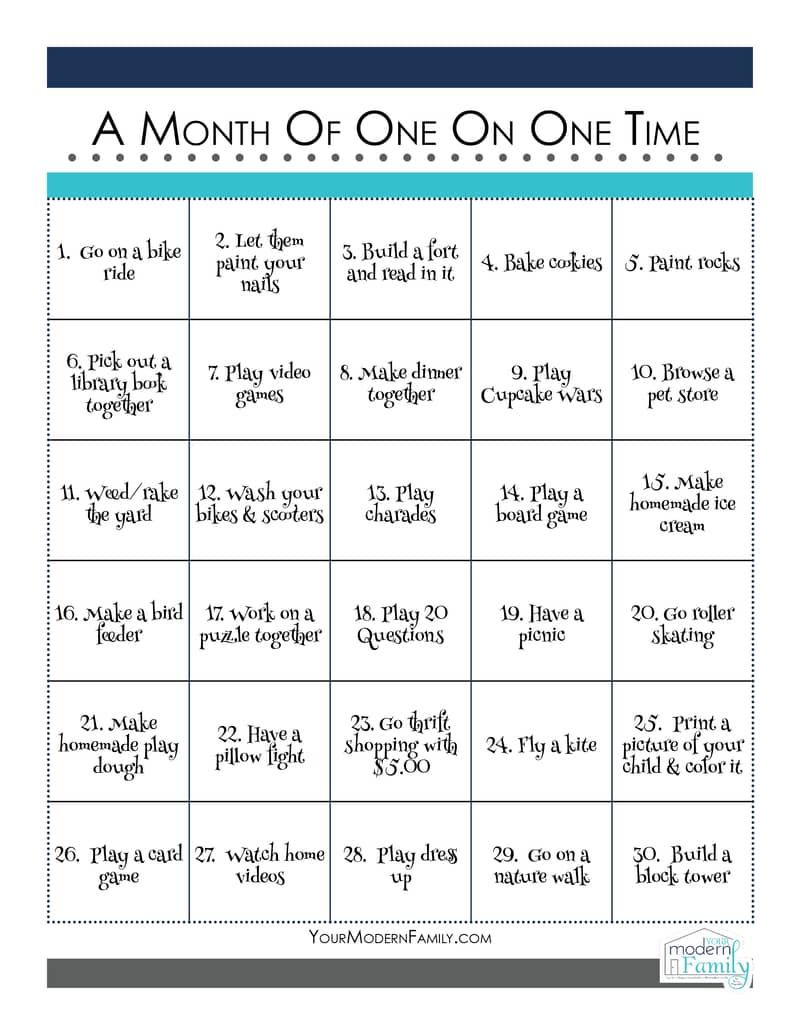 I'd love to send you 30 days of One-on-One time Ideas for you & your child!
Please enter your info below & I'll send it to your email inbox. 🙂