I know that so many readers have built our DIY murphy bed  so today I wanted to give a few alternatives for the design of the bed:
You can add beadboard like this on:
(cost of murphy bed: $150)

You can keep it painted:
(cost $150)

I have also seen a few others that I love…
This one is a stand-alone murphy bed from Wayfair: (price is around $2,600)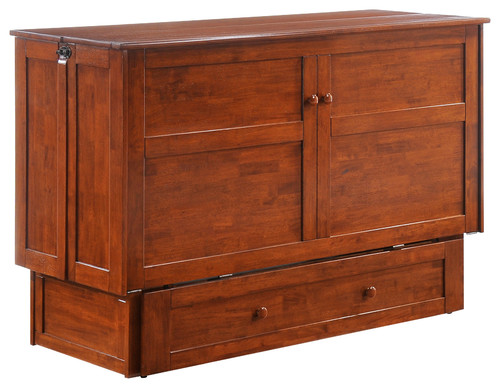 I love this one from Horizontal Metropolitan Murphy bed because it folds down horizontally and it has handles.  (price to buy this one is around $1,480)
I love this twin murphy bed from Wayfair:  (cost $4,100)


I wish that I could find the picture that a reader sent me.  He made a desk on the front of our wall bed (using our plans), but I couldn't find it.  I did find one on Wayfair.  This is for two twin beds, but I love it.


I hope that gave you a few ideas!   We built our bed for around $150 and love it!  It's perfect for a guest room, play room or just anywhere that you can fold it down for company.  You can see the video & pictures here.